Houston Fourth Ward Personal Injury Lawyer
Known for its rich history and diverse population, the Fourth Ward neighborhood of Houston, TX is a bustling area with lively nightlife. Unfortunately, such a vibrant area can be prone to accidents.
If you were injured as a result of someone's negligence in the Fourth Ward, you should seek compensation. At Brian White & Associates, P.C., our personal injury lawyers in Houston's Fourth Ward have the persistence and tenacity to fight for every dollar you deserve. Call our Houston law office to speak with us for free.
How Brian White & Associates, P.C. Can Help After an Accident in the Fourth Ward, Houston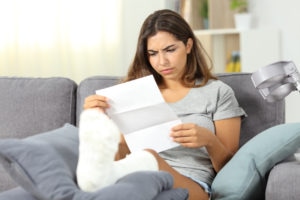 An injury can take its toll on your life. The activities you took for granted now require thought and effort. You might even be experiencing constant pain. We understand that frustration and that is why we do not rest until you get justice.
Hiring a personal injury attorney can help ensure you get the results you deserve. Our experienced attorneys will be able to handle the complexities of the case so you can focus on your recovery.
At Brian White & Associates, P.C., we understand the trauma personal injury victims and their families endure. That is why we take great care to ensure a smooth process as we work with you. We want to earn your trust and make this difficult experience as comfortable as possible for you.
You should not have to worry about lawsuit matters. Leave that to our skilled team. Among the services delivered by our accident attorneys in Houston:
Investigating the circumstances of your accident and gather evidence to support a claim for damages
Determining causation, fault, and liability
Seeking compensation from all liable parties
Defending you when insurance companies inevitably try to blame you for the accident
Negotiating with other parties on your behalf and push for the most advantageous outcome.
If negotiations don't yield a meaningful settlement offer, our law firm will be more than ready to take your case to a jury. Brain White is Board Certified in Personal Injury Trial Law by the Texas Board of Legal Specialization, which means that he's someone insurance companies don't want to face in the courtroom.
Contact our law office to consult with us at no cost. We can help you better understand all we can do for you to ease the burden after an injury in the Fourth Ward, TX.
What is the Fourth Ward, TX Like?
The Fourth Ward is the fourth of the six historic wards of Houston (the ward system of city planning predates today's use of "districts"), and is located just southwest of downtown Houston, along the south bank of Buffalo Bayou. The Fourth Ward is one of Houston's most important African-American historic neighborhoods. It can trace its history back to the days after the Civil War, when it was the site of Freedmen's Town, a town comprised almost solely of recently freed slaves.
It is said that those who originally built Freedmen's Town laid each brick for the roads by hand, work that was made difficult due to the swampy land on which the town sat. Since the days of Freedmen's Town, the Fourth Ward has undergone both a decline as well as a redevelopment stage beginning in the 1970s. The area is noteworthy as being a location where questions, discussions, and protests regarding race relations have taken place.
With areas like the Heights, Montrose, and Midtown running out of available land, plus the Fourth Ward's close proximity to downtown Houston, developers now find the neighborhood prime for apartments, office space, and retail developments. In 1985, the Fourth Ward was listed on the National Register of Historic Places.
History of the Fourth Ward, TX
Following the Emancipation Proclamation, the Fourth Ward became renowned for the number of newly-freed people who chose to make their home in the area. With the influx of thousands of freed people, the Fourth Ward became host to a prominent African-American population.
While some residents moved to different wards, the Fourth Ward was a major draw for black residents looking to make Houston their home. The neighborhood was the location of the first black schools, churches, and political movements.
In the 1920s, with its robust nightlife and busy daytime business district, which included more than 400 shops and stores, the Fourth Ward became known as the "Harlem of the South." The art scene attracted people of all races who wanted to enjoy some of the best blues and jazz in the country. Legends such as blues guitarist B.B. King, Arnett Cobb, and Sam (Lightnin') Hopkins all played venues in the Fourth Ward.
The Houston Public Library operates the African American Library at the Gregory School. The library contains historical information about Houston's African-American community. It is the city's first library to focus on African-American history and culture.
Personal Injuries We Handle in the Fourth Ward, TX
Because of our extensive experience in personal injury, at Brian White & Associates, P.C., we know our way around an array of personal injury cases.
We stop at nothing to get you what you need, no matter the accident or injury type. Our Fourth Ward, TX attorneys deal with a variety of personal injury cases involving:
When you hire our Fourth Ward personal injury lawyers, you get top-notch representation and client service.
What Compensation Can I Expect After an Accident in the Fourth Ward, TX?
While how much you receive for your injury depends on a number of variables, you can rest assured we look for every dollar we can so you are made whole. This includes both economic and non-economic awards.
Economic damages are for costs incurred as a result of the injury, including expenses related to:
Business deals you may have lost
Going through vocational rehab
Equipment for any disability
Healthcare bills
Non-economic awards are for those losses harder to quantify but equally important. These can include:
Deformity
Shame
Psychological issues
Emotional distress
Lowered mental capacity
Non-economic awards are often of a more intimate nature and it can therefore be difficult to assign dollars and cents. For example, if the cost to treat a wound is relatively minimal, but it results in a visible scar, it would not be fair to simply compensate you for the cost of the medical procedure because you are paying a greater cost by having to bear a scar.
Legal Rules That Could Bar Recovery
There are legal rules that can vary from state to state and that have the potential to keep you from recovering. A good personal injury lawyer can help you determine if the rules apply in your situation.
Comparative Negligence
Texas follows modified comparative negligence rules, which means that if you share more than 50% of the blame for an accident, you can be barred from recovering any compensation because you are considered responsible for causing the accident. Insurance companies will definitely try to shift as much of the blame to you as possible in order to sidestep liability. We'll help you fight them and protect your right to get the money you need.
Statute of Limitations in Fourth Ward Personal Injury Cases
The statute of limitations says that you have to bring your personal injury claim within a reasonable amount of time. It varies from state to state, but in Texas, the statute of limitations for a personal injury suit is two years from the date of the accident and injury. If your claim happens to be against a state agency or government, you only have six months within which to file your lawsuit.
These limitations are important to remember because if you file too late, your case may be denied outright.
Call our Houston personal injury lawyers now for a free consultation. We represent clients all across the city, including those who have suffered injuries in the Fourth Ward. Our team can explain and help you comply with these and other legal rules.
Contact Our Fourth Ward Personal Injury Lawyers Now
With our combined years of experience handling personal injury claims in Texas, we work to provide the skilled representation our clients deserve. At Brian White & Associates, P.C., we know your life has changed dramatically and you are worried about the future.
Our attorneys know personal injury law through and through. We will stand by you so you do not have to fight for justice on your own.